Components that pack a punch
If silicon microprocessors are the brains of our car, phone, or virtual reality headset, MEMS give them their five senses. Sharing the same manufacturing principles, microfluidics and photonic components are set to disrupt entire industries in the coming years. MEMS and their manufacturing processes are a foundation of many 21st technologies yet remain largely unnoticed by the everyday user.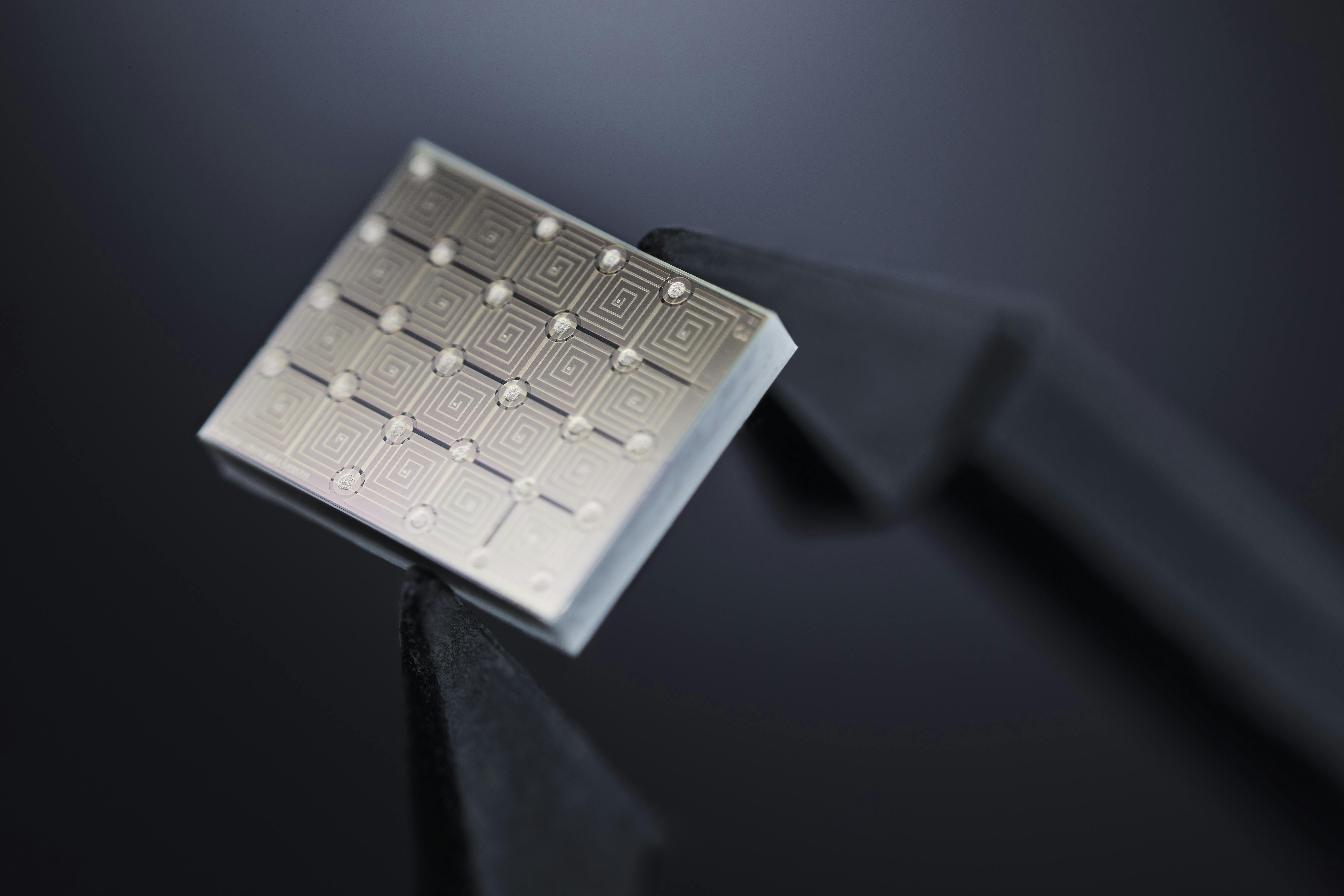 Within our MEMS powerhouse, we develop and industrialize processes for emerging materials and devices.  Thanks to our multidisciplinary team, we offer a one-stop-shop for the entire innovation chain while meeting ISO 9001 standards.
We facilitate and accelerate the adoption of new processes and materials in microfabrication technologies. Our favorite playfield? High-added-value applications with demanding specifications.
High performance materials essential in emerging applications. Unique in Europe, our lithium niobate on insulator (LNOI) platform enables non-linear photonic integrated circuits (PICs).  We master scandium-doped aluminum nitride thin films for lead-free piezoelectric sensing and actuations. We also investigate silicon carbide as a material of choice for demanding applications.
Innovative processes enabling new device architectures. We combine multi-layered polyimide and thick electroplated electrodes for biocompatible and flexible MEMS. Our pioneering expertise in deep reactive ion etching and the fabrication of multi-level compliant mechanisms trailblazed the adoption of silicon in the watchmaking industry.
Enabling components. Our wafer-level packaged rubidium vapor cells have been proved and tested for atomic clocks and emerging quantum sensing applications. We fabricate scalable nanoporous membranes that integrate into microfluidics for organ-on-chips, ultra-filtration, and biosensing
> MEMS foundry services: We develop, industrialize, and produce microsystems for customers worldwide. With our lab-to-fab activities, we mature and kickstart the production of your prototypes.
> LNOI PIC foundry services: We offer the first lithium niobate on insulator open foundry in Europe. Get in touch to learn our capabilities.
> MEMS characterization and reliability testing: Our state-of-the art characterization lab is accredited by the European Space Agency for the toughest tests. We combine a deep understanding of materials with testing rigor to offer the best results to our clients.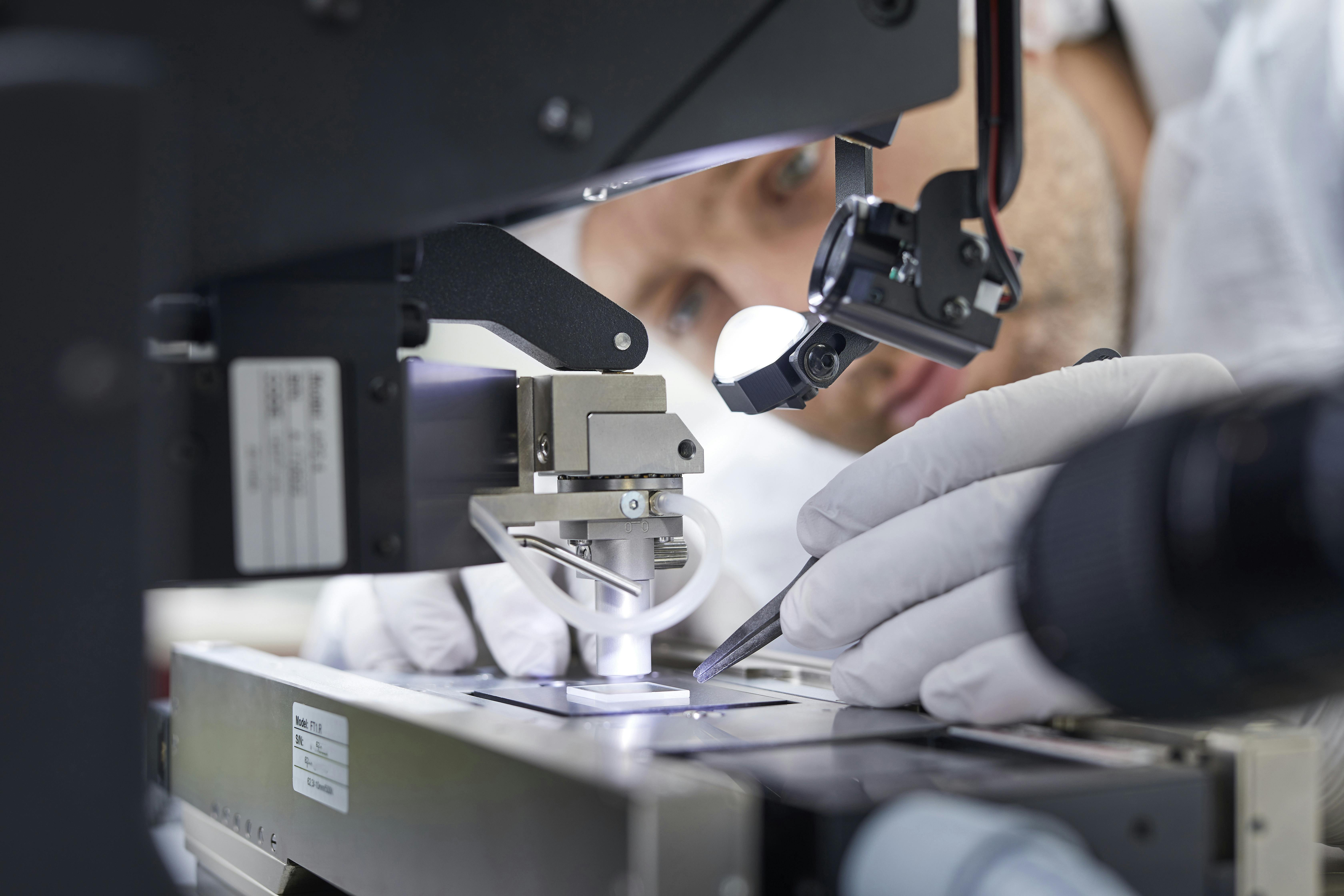 Every industry and business can benefit from our expertise in MEMS and packaging. From smartphones to smart watches; from automobiles to medical devices; anywhere that requires miniaturization, sensing, actuating, communication, and processing is our specialty.
Get in touch to find out how you can get more out of your MEMS today.