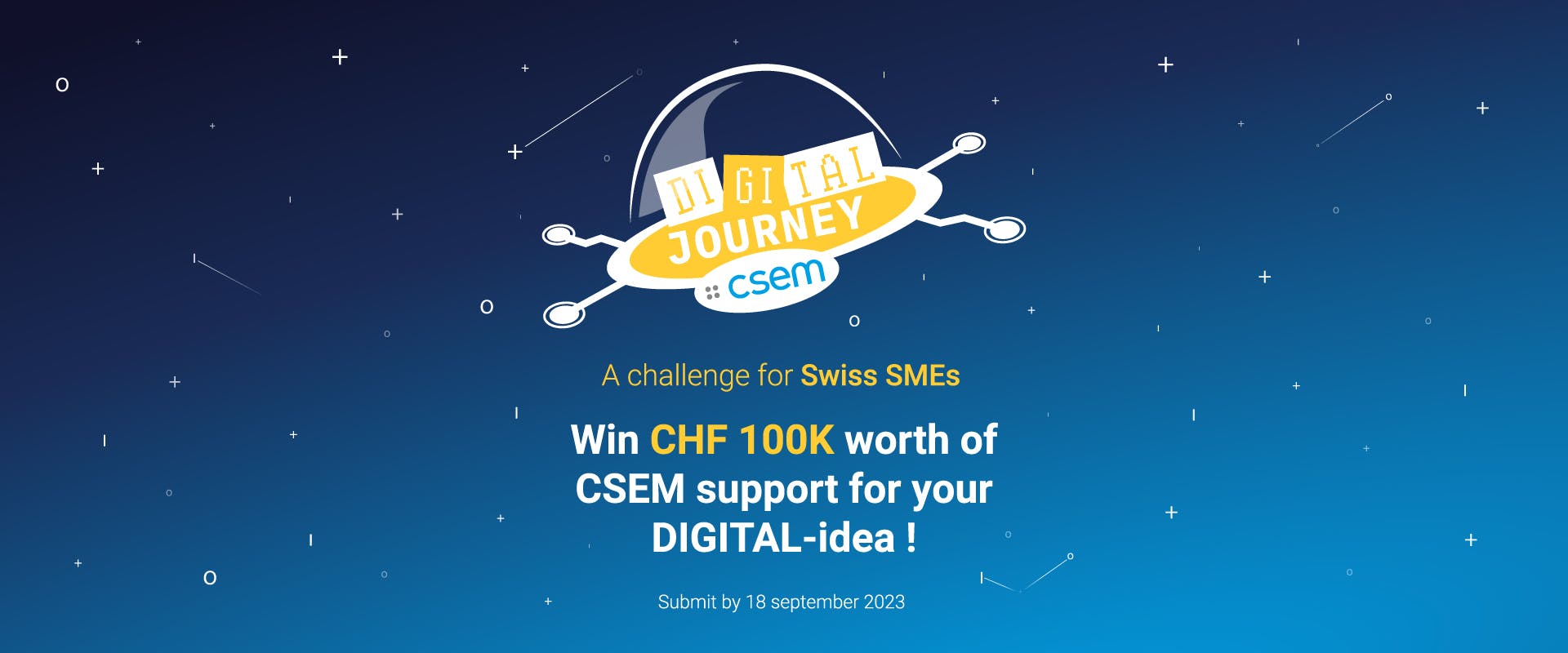 Dear SME top managers,
Submit your company's best idea for digitalizing your operations by Monday, September 18.
By participating, you could win up to CHF 100K worth of digital technology development and transfer time. Our experts will create a tailor-made solution designed exclusively for your business. This is a unique, fast, and easy opportunity to accelerate the digitization of your business.
Application submissions begin on June 19 and must be received no later than September 18, 2023.

What happens next?
 We will conduct an internal pre-selection to ensure that:
✔️ Your company meets the participation requirements
✔️ Your company's expectations align with CSEM's skills portfolio
The selected applications will then be forwarded to the jury. A panel of experts will review the applications and choose 5 finalists. The winner will be announced in November 2023.

Jury
Chaired by Bahaa Roustom, Vice President Marketing & Business Development at CSEM.
Silvio Bonaccio, Head of Technology Transfer, ETH Zürich
Nicolas Bürer, former Managing Director, digitalswitzerland
Ursula Oesterle, Vice President for Innovation, EPFL
Raphaël Rollier, Head of Innovation and Product Management, Swisstopo
Robert Rudolph, CEO of innovAARE AG
Christian Wasserfallen, National Councillor

Entry requirements
Your company must:
✔️ Be based in Switzerland
✔️ Have a maximum of 250 employees
✔️ Offer a product or service that generates revenue
✔️ Have been founded before June 1, 2018.
 The digitization proposal must align with one of our 8 selected technologies.
 Click below to access the list of selected technologies (you will receive the application submission link simultaneously):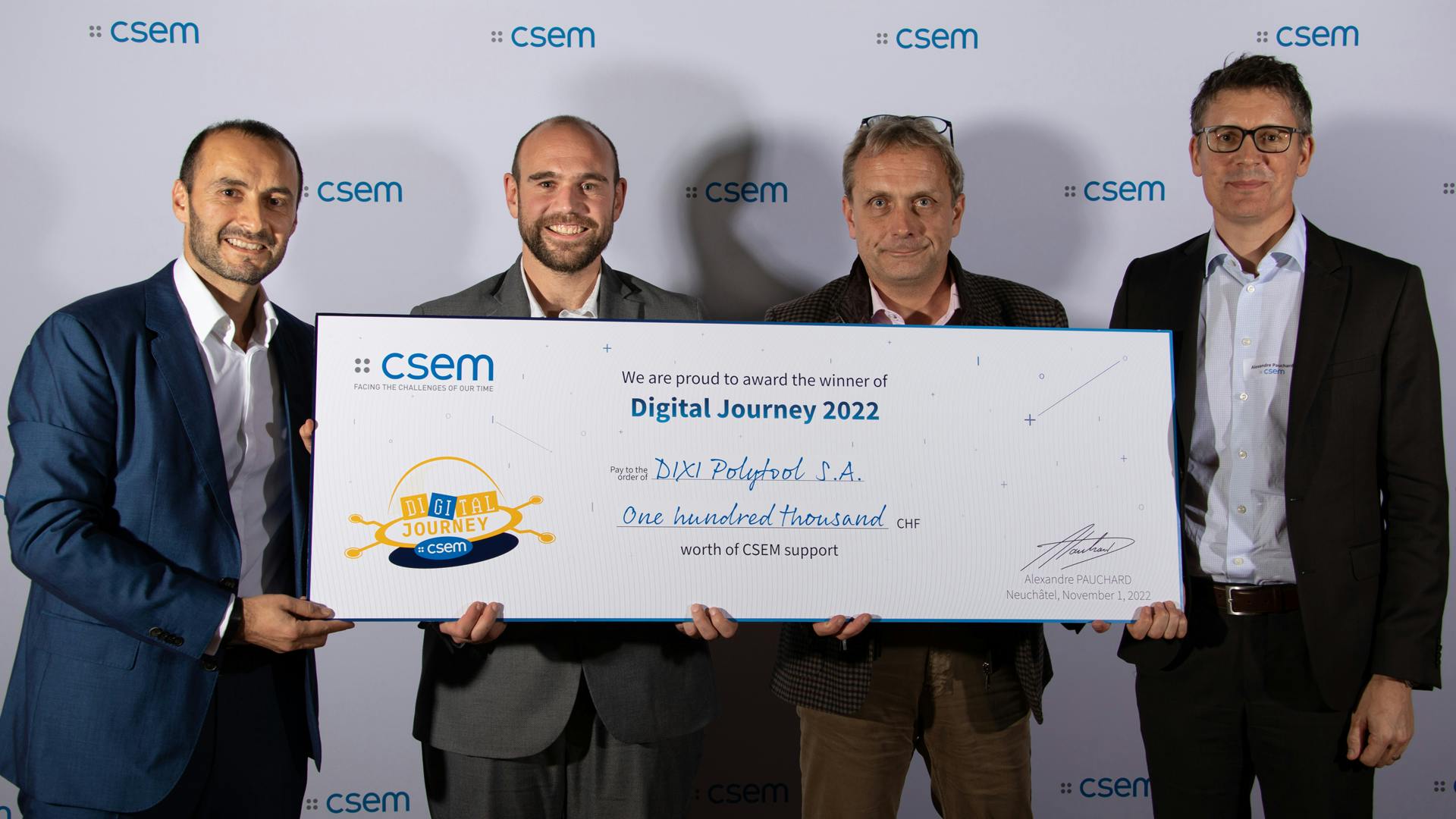 Von links nach rechts: Bahaa Roustom, Simon Bournez, Marc Schuler, Alexandre Pauchard
Your challenges are our successes!
Last year, DIXI Polytool SA, a precision tool manufacturer based in Le Locle secured first place in our challenge.
Since then, they have successfully launched the development of a 100% autonomous production cell. This comprehensive solution covers every aspect of their manufacturing process and leverages CSEM's digital expertise in data analysis, sensors, artificial intelligence, and communication protocols.
We take pride in reinvesting the knowledge accumulated by our experts at the local and national levels.
The Digital Journey competition is just one of the tools we employ to face the challenges of our time, fostering a more competitive and innovative Swiss economy.